Tailored Insurance Coverage for Coastal Factory-Built Homes
Posted on March 8, 2022
Aspera specializes in coverage for your hard-to-insure coastal manufactured homeowners.
In addition to exceptional coverage your clients want, Aspera offers you:
Instant Quotes – with online quoting
Fast Response to your inquiries – within three hours
Competitive Compensation – up to 12.5% commission on new accounts
We can find coverage for:
Factory built coastal housing
Owner-occupied homes, including seasonal and secondary
Our Coastal Manufactured Housing Infographic highlights our full coverage policies that include:
Wind and hail coverage
Affordable rates
No coastal limitations within our open markets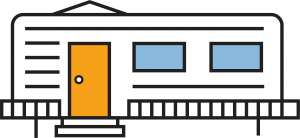 Visit us online to submit a quote and begin our appointment process.
Our specialty is your peace of mind! Aspera makes the hard-to-insure easy to please.