Insuring Entertainment-Related Businesses
Posted on July 10, 2020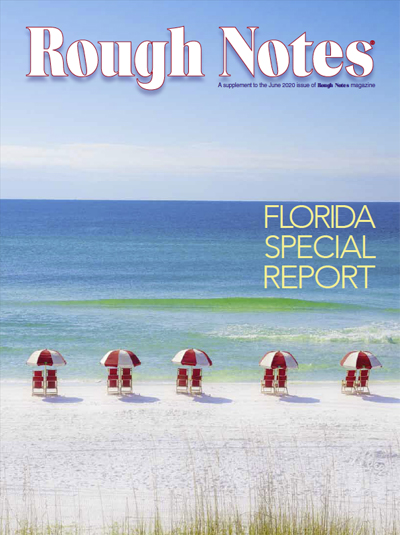 Countless businesses across the US provide fun and engaging ways for Americans to spend their free time.
Although the industry has been hit hard by the social distancing required to slow the spread of COVID-19, it will eventually recover once the pandemic ends. When it is safe to convene in public places again, people will be eager to engage in their favorite leisure activities.
The recreation and leisure segment is wide-ranging and has a significant impact on the country's economy. The industry consists of classic recreational sites many of us enjoyed as kids, such as bowling alleys, miniature golf courses, and campgrounds. Over the past decade, though, many recreation businesses have begun embracing newer recreational trends, like axe throwing, escape rooms and rage rooms. Agents and insurers are continuing to work to best serve both these time-tested and newer businesses and manage their unique risks.
All recreation and leisure businesses carry risk and can be difficult to insure for different reasons. Fitness centers require coverage for bodily injury, and class instructors often need their own liability insurance. Golf courses are open to risks from damage to courses or potential property damage or injury. Campgrounds are difficult to insure because of risks of injury, theft, and property damage. Many recreation and leisure businesses are by nature difficult to insure because of high risk of injury, particularly if those businesses engage in potentially fatal activities. Shooting ranges and hunt clubs, for example, are difficult to insure because of the risk of injury and death as a result of misfire.
Specializing in the hard to insure
Aspera can develop comprehensive policies for all of these types of hard-to-insure businesses, including shooting ranges, gyms and fitness centers, amusement centers, escape rooms, laser tag facilities, motocross tracks, and many more. Small and mid-sized recreation and leisure businesses with hard-to-place risks are within Aspera's appetite.
When helping recreation and leisure businesses obtain insurance policies, agents need to look for appropriate coverage for all the potentially high-risk activities in which they are engaged. When these risks have experienced past losses, they can be even more difficult to insure. In other words, a hard-to-place risk can become even harder to place. Motocross tracks, which can be found throughout Florida, involve clear risk and can be challenging to insure when they have experienced past accidents. A fitness center with a history of injuries to participants can also be difficult to insure.
Insurance carriers that specialize in high-risk businesses, however, can help insure these businesses who have a troublesome loss history.
Additionally, the insurance needs of a recreation and leisure business change when they introduce a new activity. A restaurant, for instance, may add team-building axe throwing to their offerings. The owners might not realize that their new activity—which obviously involves high risk of bodily injury—may not be covered under their current insurance policy. Likewise, when a miniature golf course adds a batting cage or go karts to diversify their offerings to bring in additional customers, they may not realize their insurance coverage needs will also change.
Where to find coverage
When looking for the right coverage, agents can help these businesses reassess their insurance needs and determine whether their current insurance policy covers the additional high-risk activity. If coverage is not placed through traditional markets, agents can reach out to Excess and Surplus Lines companies that specialize in coverage for high-risk businesses. E&S companies offer comprehensive solutions to help these businesses continue operating with assurance and peace of mind.
Given the abundance and popularity of recreation and leisure businesses – and this industry will come back stronger once our nation successfully ends the spread of COVID-19 – a tremendous opportunity exists for insurance professionals to find the best insurance to cover the recreation and leisure industry's unique risks and diverse needs